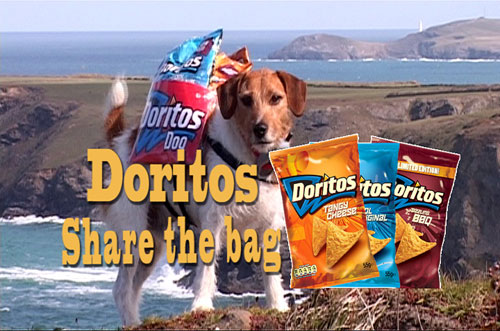 Starring Kernow Jack as Doritos Dog,
Rock band Dynasty, Sarah and Julie and the bridge man.
Music by Dynasty. Filmed in Cornwall.
DOG STORY - my other Doritos Dog movie
Dad and I made this barmy commercial. It was fun, rufff!

Gallery of the making of the Doritos Dog commercial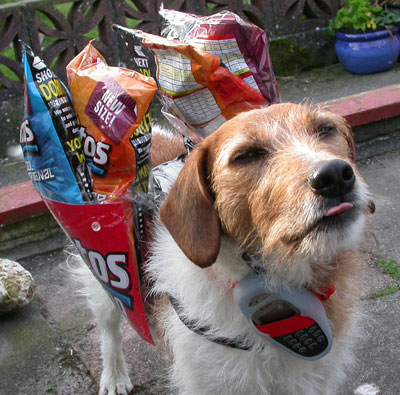 What is my motivation? Oh yeah! Tangy Cheese Doritos!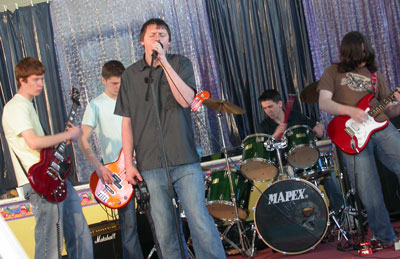 Band practice is hungry work.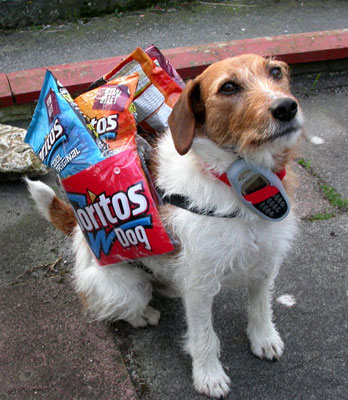 Doritos Dog waits for a call on his mobile.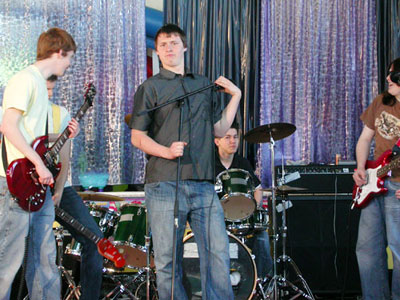 The band is getting restless. They haven't had any refreshments all day.
Who ya gonna call? DORITOS DOG!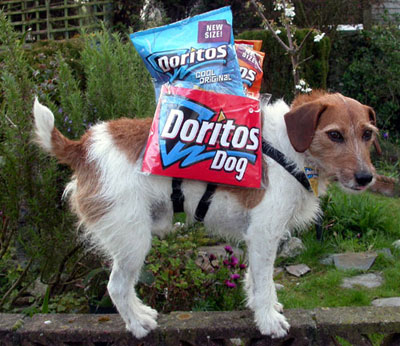 All packed. 1-2-3 Doritos Dog to save the day!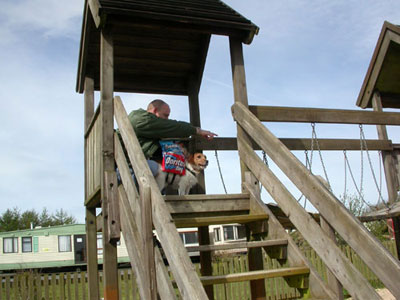 A nice man on the bridge at Gnome World gave me directions.
Thanks mister. I still have far to go. Over the bridge...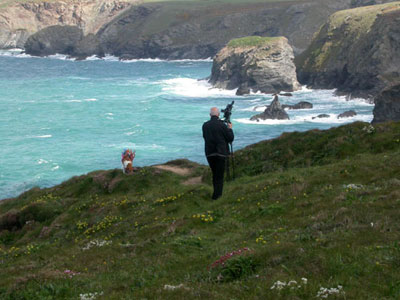 By the sea, Doritos Dog is on the way!
(Bedruthan Steps, Cornwall)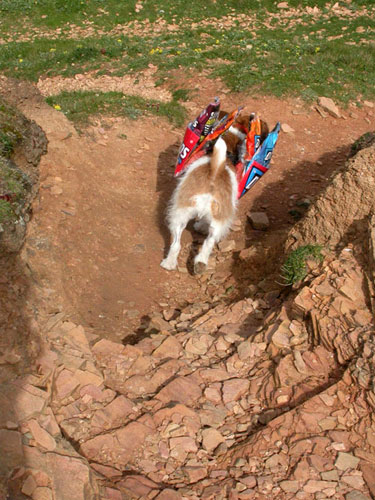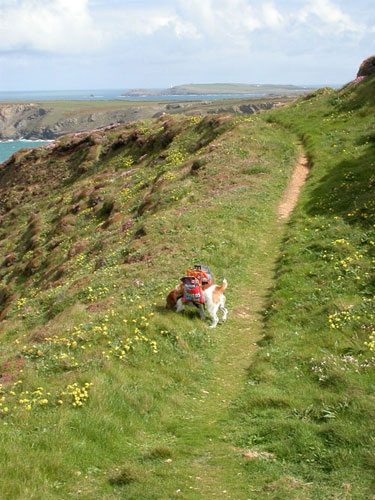 Doritos Dog gets his bearings with a sniff. Yup, almost there.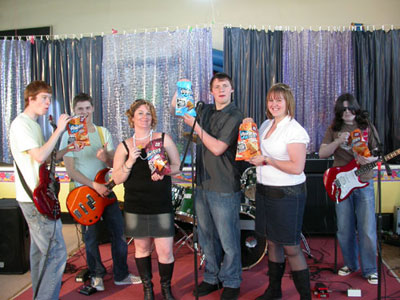 Doritos Dog delivers the snacks.
Another howling success!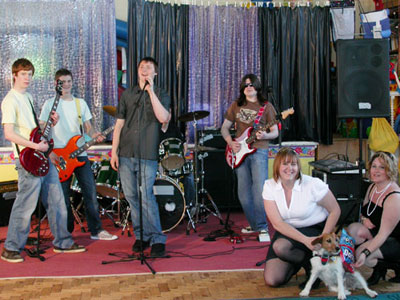 Happy faces, happy tummies and lots of cuddles! Thanks Doritos Dog!!